Immersion Gold electric pcb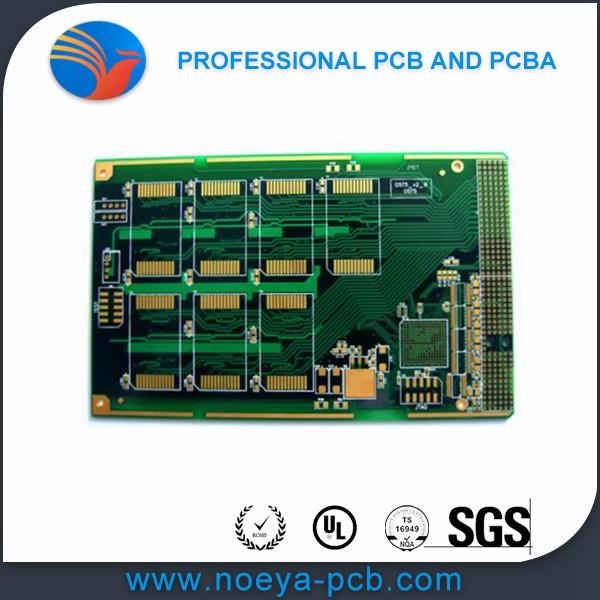 Base Material:
CEM-3
Copper Thickness:
0.3-4oz
Board Thickness:
0. 2mm-5mm
Min. Hole Size:
0.2mm
Min. Line Width:
0.1mm
Min. Line Spacing:
0.075mm
Surface Finishing:
Immersion Gold
Certificate:
ISO/UL/TS16949/RoHS/TS16949
Solder mask color: Customized (
green, blue, black, white, red, yellow)
silkscreen color: Customized (
white, black, red, green ,customized)
Registratino (O/L):
±0.05mm
Min. Drill Size:
0.2mm
Min.Solder Mask Dam Width:
0.076mm
Describe
Noeya pcb glance: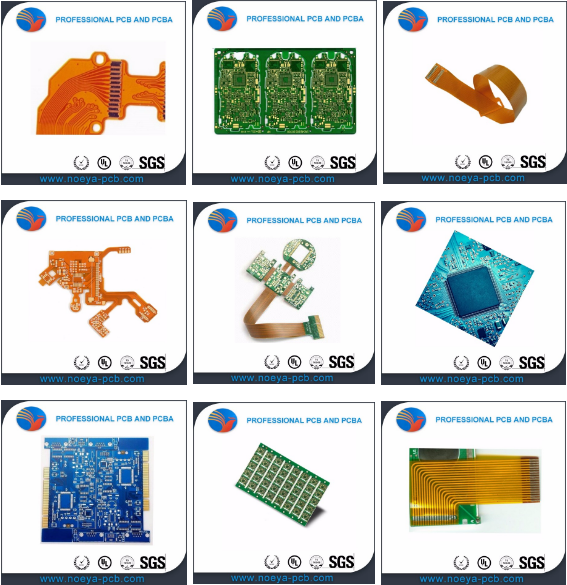 Noeya pcb capability:
Capability
Standard
Advanced
Laminate
FR4, FR1, CEM-3, CEM-1, Aluminum, Rigid-Flex PCB, Teflon, High-TG, Rogers, Taconic
Surface Finish

HASL(vertical & Horizontal), Lead Free HASL

ENIG,ENEPIG

HASL+Gold Finger

OSP / Entek

Immersion Tin(ISN), Immersion Silver(IAG)

Carborn Ink

Hard Gold(Flash Gold), Soft Gold

Min. Thickness for inner layers
0.020''-0.125''
0.003''(0.07mm)
Board layers
1-24 Layers
1-24 Layers
Board Thickness
0.1mm-3mm
0.2mm-7mm
Copper weight
0.5 oz-6 oz
0.5 oz-8 oz
Minimum Trace Width/Spacing
0.003''/0.003''
0.003''/0.003''
Solder Mask Color
Green, Blue, Black, Red, Yellow, White amd customized
Drill deviation
0.004''

±0.002''(0.05mm)

PTH Hole Tolerance
0.004''

±0.002''(0.05mm)

NPTH hole Tolerance
0.008''

±0.002''(0.005mm)

Min. hole size
0.004''
0.008''(0.02mm)
E-test
Flying Probe Tester/Test-Jig/X-ray/ICT/AOI/FCT
Controlled Tolerance

±3%

±3%

Silkscreen Color
White, Black, Yellow, Green, Red, Blue, and customized
Min. Solder Mask clearance size
0.008
0.003''(0.07mm)
Min. silkscreen clearance size
0.010''
0.06''(0.15mm)
IPC Class
Class 2
Class 3
Blind Vias
YES
YES
Buried Vias
YES
YES
Aspect Ratio
8/1
15/1
Carbon Ink
YES
YES
Peelable Mask
YES
YES
Solder Sample
YES
YES
First Article
YES
YES
Certificate
UL / SGS / ROH / ISO / TS16949 / ISO14001:2004
Acceptable file format
GERBER File, PROTEL 99 / PADS / POWER PCB / AutoCAD / EAGLE
Details of PCB & PCBA:
Technical requirement for pcb&pcb assembly:
---Professional Surface-mounting and Through-hole soldering Technology
---Various sizes like 1206,0805,0603 components SMT technology
---ICT(In Circuit Test),FCT(Functional Circuit Test) technology.
---PCB Assembly With UL,CE,FCC,Rohs Approval
---Nitrogen gas reflow soldering technology for SMT.
---High Standard SMT&Solder Assembly Line
---High density interconnected board placement technology capacity.
Quote requirement for pcb&pcb assembly:
---Gerber file and Bom list
---Clear pics of pcba or pcba sample for us
---Test method for PCBA
Related products
News
2019-02-14

Noeya Technology Ltd starts work of 2019 on 11th, Feb,2019.Wishing us the best of luck on r…

Read more

2019-01-14

On 12nd, Jan 2019, Noeya hold an annual party, all people get together and have fun.

Read more

2018-12-21

Noeya will have holidays from 29th,Jan 2019 to 10th, Feb,2019.We will back to work on 11st,…

Read more