Electronic Pcba Board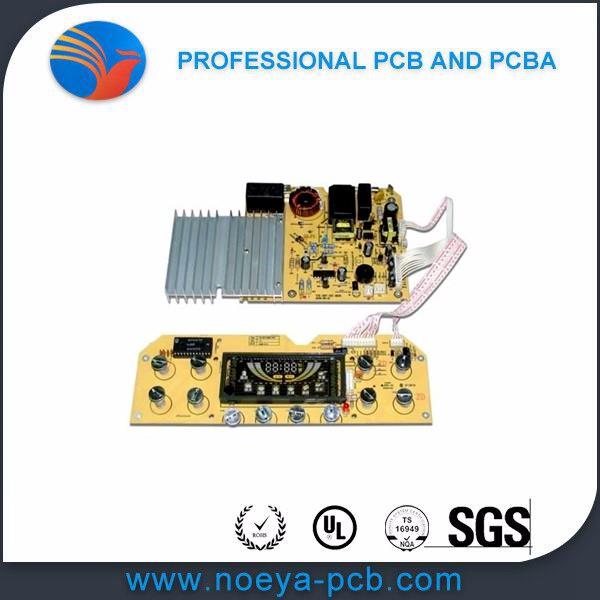 Base Material:
CM-1 CM-3 (Customized)
Copper Thickness:
0.3oz-4oz (Customized)
Board Thickness:
1.6mm
Min. Hole Size:
0.10mm
Min. Line Width:
0.075mm
Min. Line Spacing:
0.075mm
Surface Finishing:
HASL,Lead Free
solder mask: Customized (
Green. Red. Blue. White.)
Certificate:
ROSH. ISO9001. UL
Describe
NOEYA PCB ASSEMBLY CAPABILITY:
Quantity
Prototype&Low Volume PCB Assembly,from 1 Board to 250,is specialty,or up to 1000
Type of Assembly
SMT,Thru-hole
Solder Type
Water Soluble Solder Paste,Leaded and Lead-Free
Components

Passive Down to 0201 size

BGA and VFBGA

Leadless Chip Carriers/CSP

Double-sided SMT Assembly

Fine Pitch to 0.8mils

BGA Repair and Reball

Part Removal and Replacement

Bare Board Size

Smallest:0.25*0.25 inches

Largest:20*20 inches

File Formate

Bill of Materials

Gerber files

Pick-N-Place file

Types of Service
Turn-key,partial turn-key or consignment
Component packaging
Cut Tape,Tube,Reels,Loose Parts
Turn Time
Same day service to 15 days service
Testing
Flying Probe Test,X-ray Inspection AOI Test
Detailed for PCBA
Technical requirement for pcb&pcb assembly:
---- Professional Surface-mounting and Through-hole soldering Technology
---- Various sizes like 1206,0805,0603 components SMT technology
----ICT(In Circuit Test),FCT(Functional Circuit Test) technology.
----PCB Assembly With UL,CE,FCC,Rohs Approval
----Nitrogen gas reflow soldering technology for SMT.
----High Standard SMT&Solder Assembly Line
---- High density interconnected board placement technology capacity.
Quote requirement for pcb&pcb assembly:
----Gerber file and Bom list
----Clear pics of pcba or pcba sample for us
----Test method for PCBA
Related products
News
2019-02-14

Noeya Technology Ltd starts work of 2019 on 11th, Feb,2019.Wishing us the best of luck on r…

Read more

2019-01-14

On 12nd, Jan 2019, Noeya hold an annual party, all people get together and have fun.

Read more

2018-12-21

Noeya will have holidays from 29th,Jan 2019 to 10th, Feb,2019.We will back to work on 11st,…

Read more